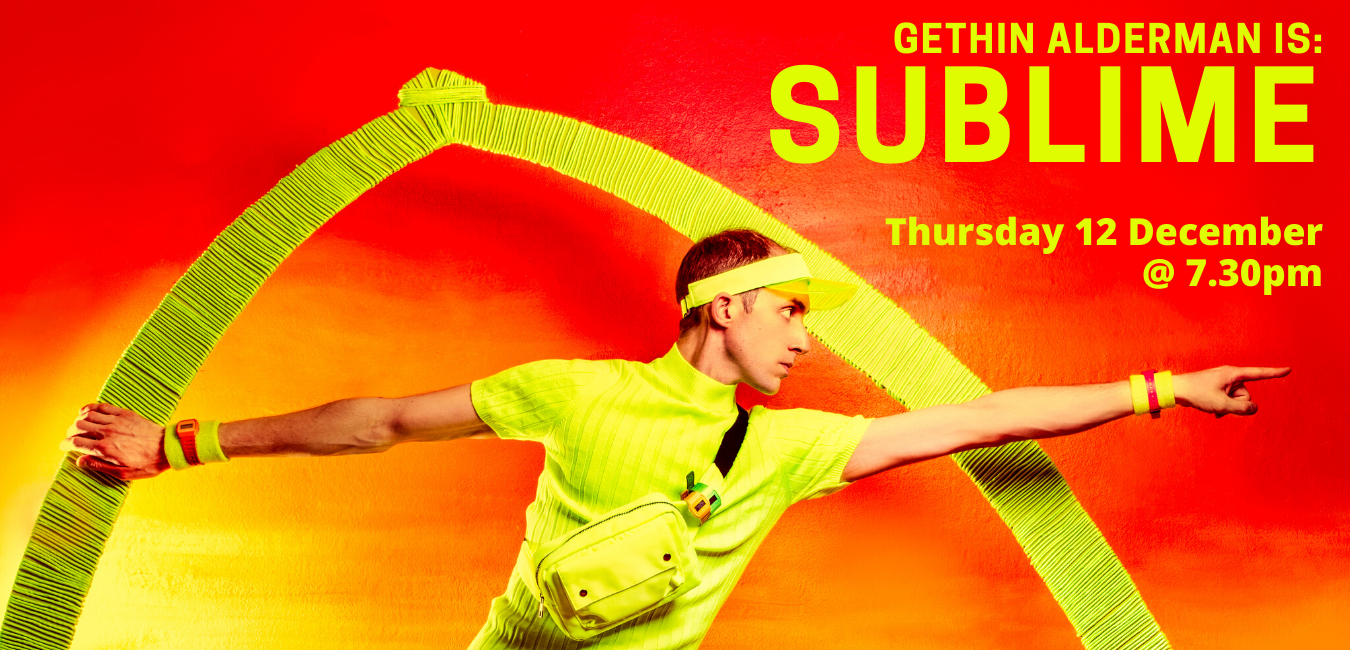 Gethin Alderman is: SUBLIME
A daft and silly hour of comedy all about Limes, fresh from the Edinburgh Fringe 2019

"Unhinged, effervescent and entertaining" (ThreeWeeks), Gethin Alderman leads you through a chaotic and joyful celeration of the humble green citrus fruit.
Very physical, fast-paced and highly interactive, this unique and original show will leave you unable to look at citrus fruit the same way ever again.
"Genuinely impressive… an unpredictable and irreverent hour of controlled chaos."
⭐️⭐️⭐️⭐️ – The List
"Cleverly written…excellently crafted"
⭐️⭐️⭐️⭐️⭐️ – Bunbury Magazine
As seen on BBC Two: Wales at the Edinburgh Festival.
Please note that this show contains audience participation.
Photo by Idil Sukan
TICKET PRICE: £8 – £11.50
60mins
14+
*A small booking fee applies to online and telephone bookings
For licensing reasons all theatre patrons are required to have a membership card for the additional cost of £1.50 on your first visit. Patrons who do not purchase a membership card with their ticket at the time of their online booking who fail to present one at the door will be required to pay cash for a new one when collecting their tickets.