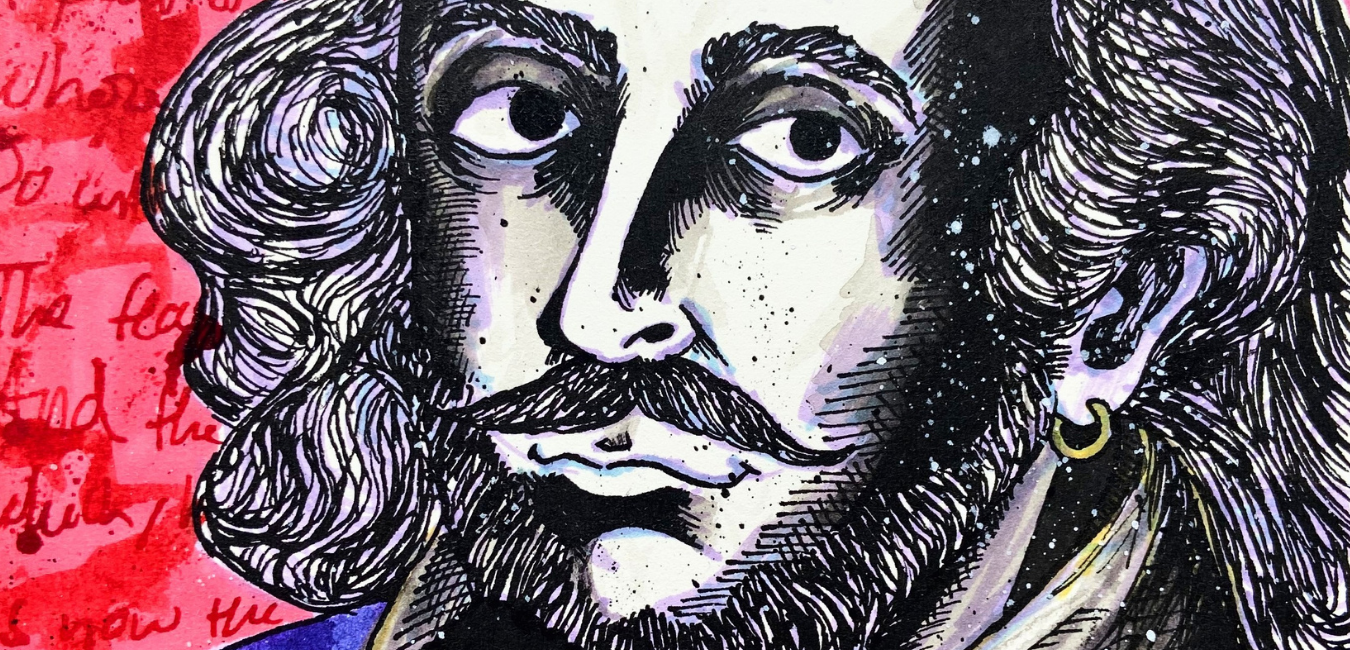 Shakespeare's Fool
Songs and speeches from Shakespeare's plays, with wit, wisdom and silliness in between.
There are many songs in the plays of William Shakespeare – the lyrics have survived, but the melodies are lost to time. Jason Feddy has written fresh, modern tunes for 10 of The Bard's greatest hits! Performed with his energetic acoustic guitar (and a voice, frankly of an angel-who-smokes-a lot), Shakespeare's words truly come to life for today's audience. Presented alongside speeches from The Canon – some iconic, some lesser known treasures – delivered by Jason's wife, actor Ava Burton and a gang of their actor friends. Brits Burton and Feddy devised the show for their own entertainment in their culture starved California home. Jason Feddy is a professional singer songwriter whose album of songs from The Plays is critically acclaimed. 
Feddy says, "The show is a kind of Shakespeare open-mic. Think of it as Soliloquy Karaoke with songs, except better than that sounds". This eclectic show is an at times irreverent, sometimes moving journey through some of Shakespeare's most glorious language. Scholars and skeptics alike will enjoy this quick paced, unusual show.
Praise for Shakespeare's Fool
"Jason Feddy's soulful renditions bring the lyricism of folk and the energy of rock to the Shakespearean repertoire. We leave uplifted by Jason's music and newly touched by the enduring artistry of Shakespeare's songs" 
Julia Lupton, New Swan Shakespeare Center at the University of California, Irvine
___
Writer: Jason Feddy & Ava Burton
Director: Jason Feddy
Performers: Jason Feddy, Ava Burton and more TBA!
www.songsfromtheplays.com
___
Running time: 60 minutes.
Contains occasional strong language.