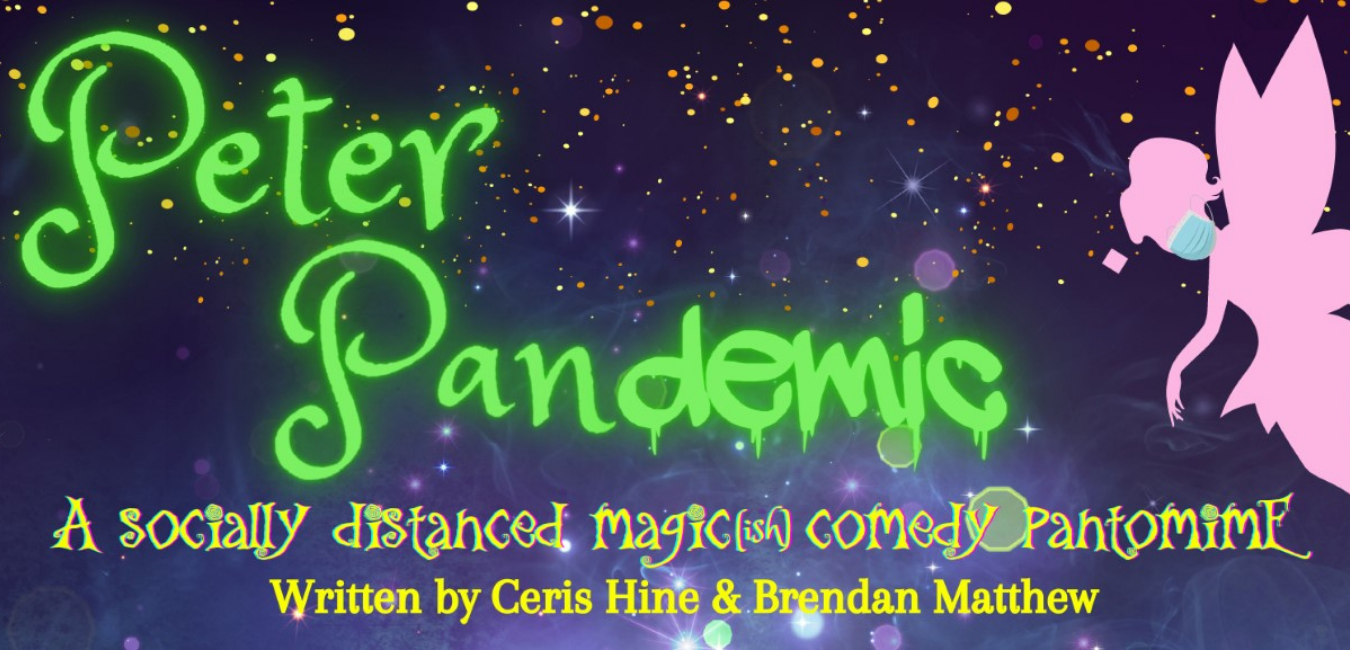 PETER PANDEMIC
A Covid-Secure socially distanced magic(ish!) Comedy Pantomime based on the classic fairytale by J.M Barrie.
BACK BY POPULAR DEMAND FOR 6 MORE SHOWS!
"Do you Believe in Fairies?"
Join Peter, Wendy, John and Michael as they travel to the magical world of Neverland to battle against the forces of evil. This comedy panto set in 2021 sees characters from the classic J.M Barrie fairytale battling far more than just Captain Hook!
With swashbuckling pirates, singing mermaids and unhinged fairies, face masks and hand sanitiser, this Covid-safe springtime take on the traditional panto favourite promises to be a hoot! Can Peter and his friends escape the clutches of Captain Hook and his mystery new recruit? Will showbiz star Ethel Mermaid get her chance to shine again? And can they all stay alert enough to avoid Corona the Crocodile?
Join us from at least 2 metres away this May to find out!
"Jokes flying thick and fast! A jovial and fast paced panto for grown ups!"
⭐️⭐️⭐️⭐️ – The Upcoming 2020
Writer Brendan Matthew & Ceris Hine
Director Brendan Matthew & Ceris Hine
Musical Director Chris Fearn
Performers Alex White, Josephine Rattigan, Ceris Hine & Chris Fearn.
16+