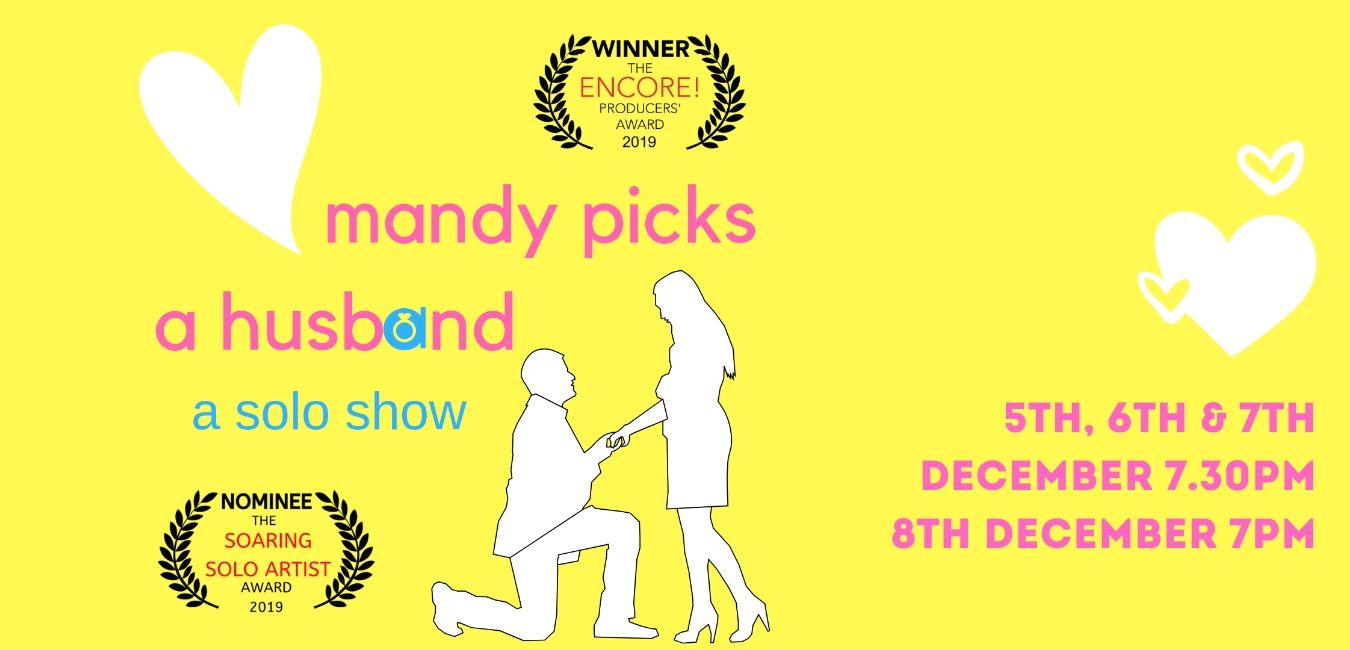 Mandy Picks A Husband
WINNER of the Hollywood Fringe Festival's Encore Producers' Award and NOMINATED for the Soaring Solo Artist Award.

Mandy, nearing 40, living alone in LA with her 13-year-old cat, takes the audience on a hilarious 60-minute rollercoaster ride as she relives her odyssey to find the perfect life partner while simultaneously searching to find herself. Through twists and turns, laughs and tears, Mandy continuously spins from boyfriend to boyfriend, from self-help coach to healer, on a quest to unearth the magic elixir for her unmarried soul. "Mandy Picks A Husband" is Amanda Broomell's new raw and witty autobiographical solo comedy of self-discovery and lifelong commitment.
Now coming to London fresh from the Edinburgh Fringe Festival where it was recommended by FringeReview as a "deeply moving … cleverly structured … and hilarious tale, with a heart of raw emotion."
What audiences are saying:
"Jaws … dropped."
"Moving and hilarious! You'll laugh and cry and feel everything in between."
"… a musical gem …"
"… tragic and triumphant …"
"… a wicked sense of humor …"
"… a tour-de-force performance and a must-see show that balances laughter, song, and heartache perfectly …"
Amanda is an actor, singer, writer and comedian. She traded in the Pine Barrens and strip malls of Southern Jersey for the palm trees and strip malls of Southern California. After all, home is where the strip mall is. Amanda is the recipient of the STAR-MAKING PERFORMANCE IN A PLAY Award by Stage Scene LA for her role as "Cherie" in William Inge's Bus Stop.
TICKET PRICE: £8 – £11.50
60mins
*A small booking fee applies to online and telephone bookings
For licensing reasons all theatre patrons are required to have a membership card for the additional cost of £1.50 on your first visit. Patrons who do not purchase a membership card with their ticket at the time of their online booking who fail to present one at the door will be required to pay cash for a new one when collecting their tickets.