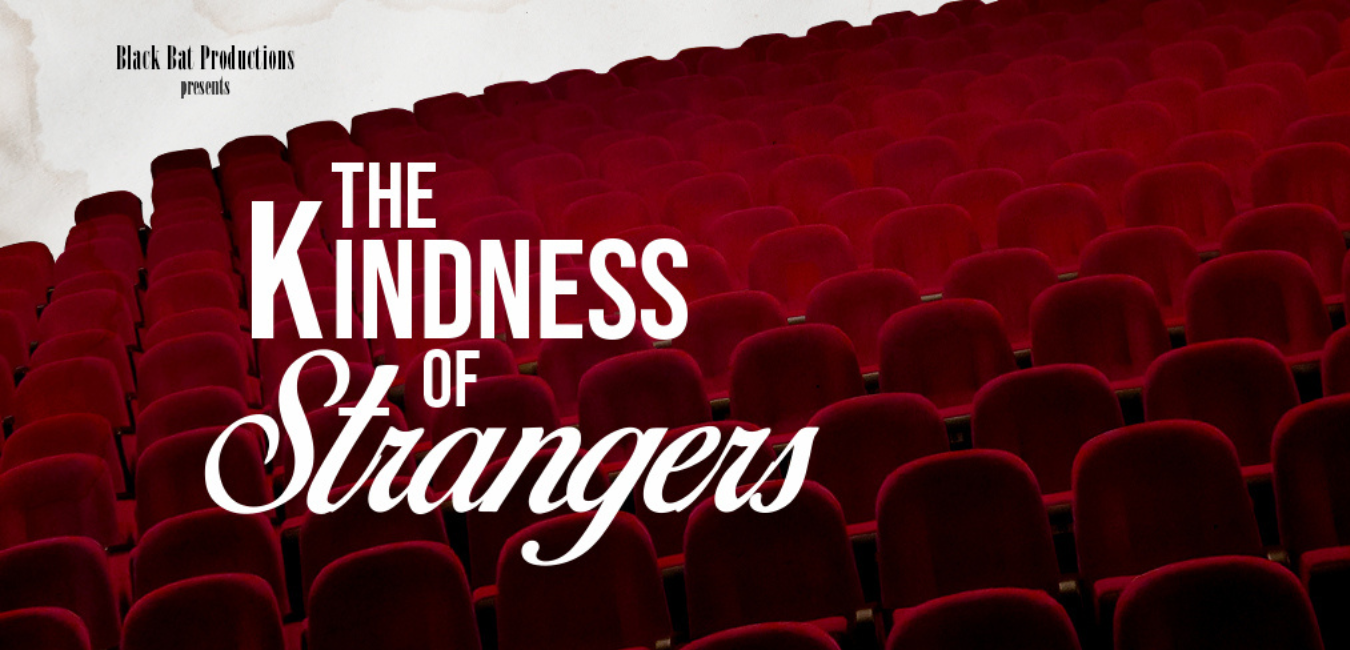 THE KINDNESS OF STRANGERS
An ambitious new production of A Streetcar Named Desire runs into calamitous trouble when the show's mixed-race casting falls out of favour.
Black Bat Productions presents another biting satire of the contemporary entertainment world.
Following critically acclaimed runs of the Edinburgh Fringe sell-out show Press (★★★★★ "Genius" – Broadway Baby), and the premiere of the elegantly twisty new play Nines last year, writer Nathaniel Brimmer-Beller returns to the Canal Café Theatre with The Kindness of Strangers, a three-hander about what it takes to stay relevant in our modern theatre landscape.
At a prestigious London theatre, the stage is set for an ambitious reimagining of Tennessee Williams' classic A Streetcar Named Desire – rising star
director Pierce Mitchell has dug into the racial undertones of the original to craft an incisive new vision. However, the theatre's board have instructed
Candie Woodley, the Artistic Director who made it all possible, to force Pierce in a new direction that better suits the topics they think audiences care
about. Caught in the middle, Candie must enlist the help of her number-two, Lea Celeste, and concoct a solution at the last minute.
Brimmer-Beller's Streetcar-themed play premiered in 2022 as a double-bill with Press (★★★★★ "Fringe theatre does not get much better than this" –
The Violet Curtain), and returns this year with more relevance than ever.
---
Writer: Nathaniel Brimmer-Beller
Directors: Nathaniel Brimmer-Beller & Michael Zwiauer
Performers: Esmée Cook, Andrea Gatchalian, Nathaniel Brimmer-Beller
---
★★★★★ "Genius" – Broadway Baby: https://broadwaybaby.com/shows/press/753263
★★★★★ "Fringe theatre does not get much better than this" – The Violet Curtain: https://www.thevioletcurtain.com/post/press-5-edinburgh-fringe-review
★★★★½ "Quick paced, hilarious, laced with tongue in cheek political undertones and is thoroughly engaging from start to finish… some of the loudest laughs of this year's Fringe." –
Theatre Scotland: https://theatrescotland.co.uk/2021/08/23/press-black-bat-productions-review-by-lewis-c-baird/
---
Run Time: Approx. 55 Minutes
Contains bad language and discussions of adult themes.
---